Niebling ESD cleaning tools – conductive, anti-static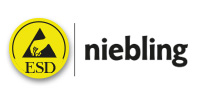 ESD tools and cleaning equipment are designed to conduct static charges using special filaments and to avoid sparks. Special filaments pass static charges over the operator to the ground. Also the generation of static electricity is minimized with the antistatic attributes of our products.
The number one field of application, of course, are areas in which highly flammable products and materials are handled. Using Niebling ESD adds another level of safety to your daily business.
Small overview of the Niebling ESD product rage:
In addition to a complete range of brooms, cleaning brushes and antistatic wipes we offer tools usable for direct contact with your product as well. Gloves, chutes, spatules, scrapers and more.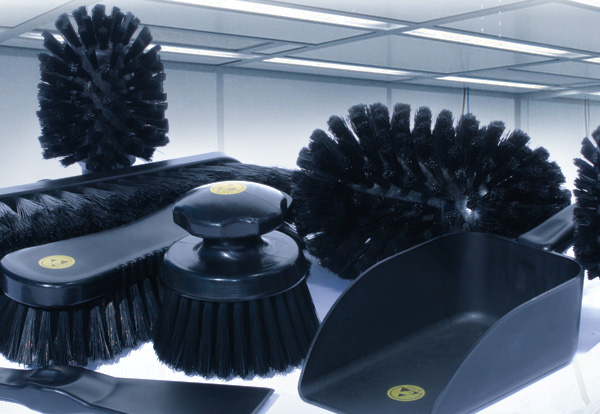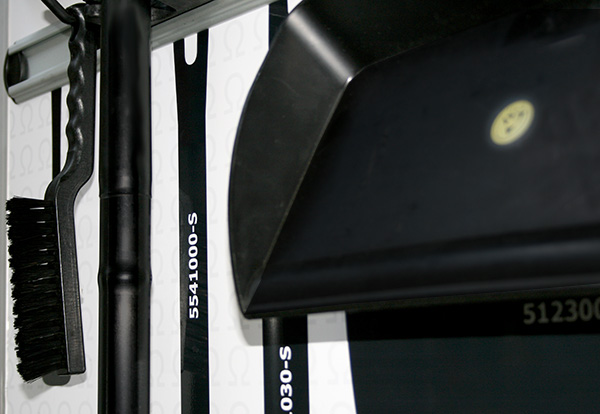 Storing your ESD equipment on a Niebling Shadowboard 5S ensures you keep track of tools in use as well as the condition of cleaning tools.
The Niebling ESD ist not suitable for direct contact with foodstuff. Feel free to contact our sales team for more information.
Wir helfen gerne!
Für eine persönliche Beratung zu unseren Schattenwänden oder dem Niebling Produktprogramm stehen wir Ihnen natürlich gerne zur Verfügung.
Tel: +49 (0) 98 43 98 94 - 22
oder per Email